Basketball Agility work to Shooting
The objective of this drill is to work on basketball agility ending the progression with a jumpshot or layup. This drill allows the basketball coach to work on agility and fitness while the finishing jumpshot will make the drill fun for the basketball player so it does not feel as only a basketball agility drill.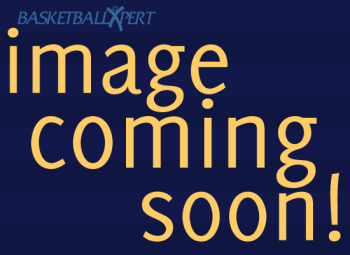 Setup
Plenty of basketballs and agility equipment such as cones.
Instructions
Using halfcourt. Place the cones or use the existing lines on the court to plan out a short agility course for the players to navigate. Make sure the course ends in a shooting area. Have another passing line. The player navigates the agility course and enters the shooting zone. There the player receives a pass and shoots. After shooting the player shags the ball and goes to the passing line. The passer goes to the agility line.
Variations
Lots and lots of freedom and possibilities here. Move the agility course all over the offensive end of the court. Have the agility area end with different types of shots...layups, baseline jumpers, free throw line jumpers, three pointers etc etc. Have the players navigate the agility differently......hopping on one foot, shuffle etc etc. Change the pass to a bounce pass.
Make it a competetion. First player to hit 5 jumpshots wins.
Coaching Points
Good footwork. Speed. Do it fast or you won't improve. Focus on not hitting cones. Gather yourself for the jumpshot. Good balance and footwork on the shot. Do not rush it.
View Count: 7540