Dribbling in Threes
Dribbling in threes is a basic basketball dribbling drill meant to improve the youth basketball player's dribbling skills with both hands. Dribbling in Threes should be an early practice drill when warming up or working on dribbling talents.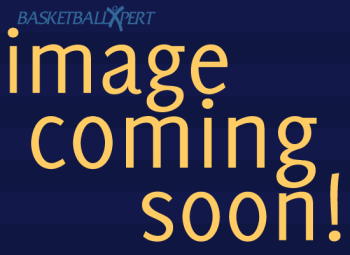 Setup
Each player in the drill needs a ball. Try not to have long lines. Instead use mutliple lines with more players with the ball and active.
Instructions
Dribbling in Threes is simply a basketbal dribbling drill where the player moves in sets of three dribbles each before moving to a different hand or movement.
1. Move down the court while dribbling three with the right hand then crossover and dribble three with the left hand. Go down and back.
2. Move down the court dribbling three with each hand and spin to the opposite hand using a reverse pivot with your hand on top of the ball.
3. Move down the court dribbling three with each hand and go behind you back with the ball. Be sure to push off the opposite foot to change direction when moving up the court.
4. Move down the court dribbling three with one hand, stop, take 2 dribbles back, crossover and then proceed 3 strong dribbles with the opposite hand. This simulates handling the ball against pressure.
Variations
As the player's skills grow have them speed up the drill. Add shadow defense.
Coaching Points
Focus on keeping the eyes up and forward. Stay low and keep the ball low. Good basic dribbling form.
View Count: 4401