1v1 basketball game
This 1v1 basketball drill (1-on-1 basketball drill) is great for working on players defensive and offensive game in basketball.Since the 1v1 basketball game is the most basic form of basketball, it allows basketball coaches the ability to focus on specific areas of the game.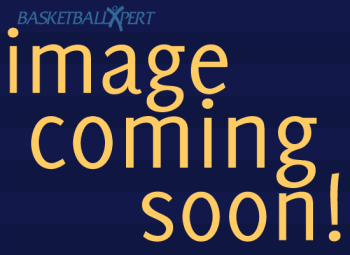 Setup
Line up each member of the team at mid-court.
The first player should step out and defend with their starting position around the free-throw line.
The next player in line will be the offensive player and should have a ball.
The remaining players should have as many balls as possible to make the drill flow.
Instructions
Play 1v1 (1 on 1) to the hoop.
Each offensive player gets two possessions to attack the defender to score.
If the Defender fouls the attacking player as they are shooting, it is an automatic point for the offensive player.
If either player receives 2 fould during the 2 possessions, it counts as a point.
Attacking player becomes the defender for the next player in line.
Continue playing 1v1 rotating each 2 possesions on the attacker.
Coaching Points
Offensively focus on:
Taking it to the hoop
Getting in shooting range and getting the shot off in 1on1.
Make a good fake to get into scoring position.
Good ball handling skills in 1v1 situations.
Defensively focus on:
Containing the player in 1 on 1 situations.
Get hands up and block 1v1 shots.
Good defensive posture for 1v1 situation.
Play aggressive defense without fouling.
View Count: 13186
Basketball Drills
Browse our fun and free youth basketball drills for kids to get ideas for your next basketball practice.
Browse Basketball Drills
Basketball Drills by Age
Basketball Printable Resources