Fake Shot or Fake Pass and Take to the Hoop
This shooting drill incorporates the shot fake or pass fake when driving to the hoop. It works on the all important ball fake to open up the lane.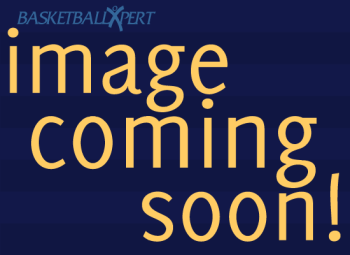 Setup
Create one line of passers on the edge of the 3 point line on the left side of the court.
Create another line of shooters on the right side of the court also along the 3-point line.
The coach, or a shadow defender should position themselves along the top of the free-throw line.
The entire line of passers will need to have a ball.
Instructions
On the coaches command, the 1st shooter in line should sprint down to the blocks, and quickly turn up towards the top of the key.
As the player approaches the key, the passer should pass the ball to the shooting player.
The shooting player then fakes a pass or shot to the left, then dribbles right around the shadow player, and shoots a basket. It is up to this player to sell the fake shot or fake pass to gain the advantage on the shadow player.
The shadow player should not defend the shooter at this point in the drill.
The shooters and passers should switch lines after each turn so both players get to shoot and pass.
Variations
Allow the shadow player to defend the shooter 50%.
Once players are comfortable with the shot fake or pass fake, allow the defender to play 100% and give the shooter the option to shoot (instead of fake shot), or pass (instead of fake pass) in order to beat the defender.
Coaching Points
Sell the fake. Whether it's a pass fake or a shot fake, it is up to the shooter to sell the fake in order to gain the advantage to drive the lane.
Good ball handling skills when receiving the pass, and when going on the dribble to beat the shadow player.
View Count: 10780
Basketball Drills
Browse our fun and free youth basketball drills for kids to get ideas for your next basketball practice.
Browse Basketball Drills
Basketball Drills by Age
Basketball Printable Resources