Working on Defensive Transition
Everyone always focuses on the offensive side of the game of basketball. Score, score, score, but the most succesful coaches know the importance of transition. Transition defense is how fast a team can change from attacking to defending. Here is a drill on teaching transition defense. The objective is to focus on players getting back on defense and preparing for their defensive responsibilities.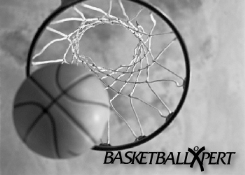 Setup
Break your team up for a 5v5 scrimmage.
Instructions
Allow the players to scrimmage as normal, running their regular offense. Every so often blow your whistle to start transition. When the whistle is blown the player with the ball must set it down on the court (simulating a turnover). The whole team then transitions to defense. Allow play to return to regular flow unless you need to step in and make a coaching point.
Variations
When blowing your whistle to start transition make sure to vary who has the ball and areas of the court where possession is.
Coaching Points
Focus on how quickly the entire squads gets back and into their defensive responsibilities. Stress that it only takes one player for a defense to break down. Hustle back and then rest if pace of play allows.
View Count: 4650
Top Basketball Drills
Browse our fun youth basketball drills for kids to get ideas for your next basketball practice.
Browse Basketball Drills
Basketball Drills by Age
Basketball Printable Resources