Basketball 1v1 Roll
To improve the basketball player's 1v1 skills as well as to improve defensive 1v1 skills. The drill also works on finishing with either hand and dribbling with both hands.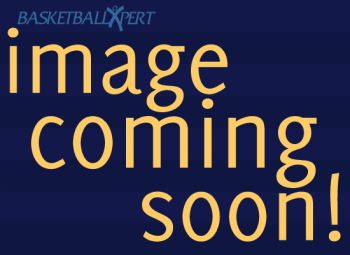 Setup
Two lines. Line A on the baseline just outside the lane. Line B just outside the three point line.
Instructions
Line A rolls the ball to Line B and closes out defensively. Line B picks up the ball and begins to try to take the defender 1v1 and score. Allow play to continue until the offensive player scores, the defender controls the ball or the ball is out of play.
Variations
Add a player on the wing and make the offensive player make a pass and then receive it back before attacking the basket. This will encourage good dive cuts and make the offensive player have to work to get the ball as in a game.
Coaching Points
Good attacking basketball from the offensive player. Players have a tendency to go to their strong hand everytime so encourage players to go left and develop skills. Encourage good defensive positioning. Move feet and defend strong. Rebound!
View Count: 6892
Basketball Drills
Browse our fun and free youth basketball drills for kids to get ideas for your next basketball practice.
Browse Basketball Drills
Basketball Drills by Age
Basketball Printable Resources