A Basketball Practice Dribbling Session
Dribbling is the basis of the game of basketball and for especially the younger player it should be emphasized every practice with repetition and focus. Strong hand, weak hand, two balls, working on moves, changing speeds and directions...the whole range of basketball dribbling. With superior basketball dribbling skills the player will be able to escape difficult situations on the court and create positively for their team.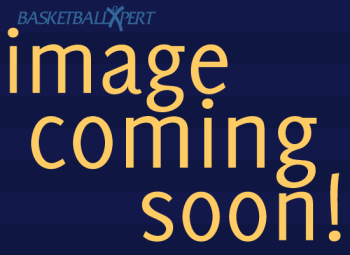 Setup
plenty of basketballs!
Instructions
Form the team into lines on the baseline. Keep the lines short...no more than 3 or 4 per line. If you have large numbers just make more lines. Keeping the lines short allows for more repetitions per player and cut down on standing around. Each drill calls for the player to perform the assigned dribbling task going down and back on the court. Each cycle last two minutes.
Cycle 1 - dribbling with strong hand
Cycle 2 - dribbling with weak hand?
Cycle 3 - dribbling putting the ball through the legs
Cycle 4 - dribbling with changes in speed and direction
Cycle 5 - dribbling with 2 balls
Cycle 6 - freestyle! dribbling with 1 ball and player is free to be creative
Variations
Add other cycles as players progress. Lengthen or shorten the cycle time of 2 minutes.
Coaching Points
Make sure the players are taking the cycles seriously and staying focues. Emphasize the need for good basic dribbling skills.
View Count: 6801
Basketball Drills
Browse our fun and free youth basketball drills for kids to get ideas for your next basketball practice.
Browse Basketball Drills
Basketball Drills by Age
Basketball Printable Resources