Full Court Passing Drill to Layup
This drill is great for teaching younger basketball players good passing technique as well as good basketball footwork. For older players it is also a good basketball fitness drill.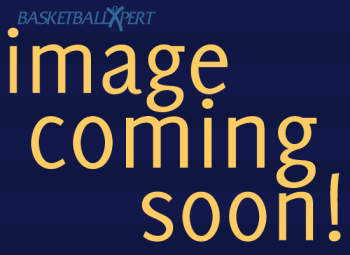 Setup
Three lines on the baseline. One line in the middle with a line on each wing. The drill runs full court.
Instructions
The player in the middle starts the drill by making a pass to either wing. The wing player passes the basketball back to the middle player who turns and passes to the other wing. The players progress up the court as they pass. When reaching the far free throw line the center player makes a pass leading one of the wings to a layup. The next group starts when the group in front of them reaches midcourt.
Variations
Use different types of passes such as bounce pass or overhead pass. Give pushups for every dropped pass. Lengthen the distance between the lines.
Coaching Points
Focus on good passing technique as well as good footwork. Do not let the players travel.
View Count: 7402
Basketball Drills
Browse our fun and free youth basketball drills for kids to get ideas for your next basketball practice.
Browse Basketball Drills
Basketball Drills by Age
Basketball Printable Resources