Basketball Ball Handling Warmup
A fun series of basketball drills to improve the player's ball handling skills. This is a good basketball drill for the opening part of your basketball practice.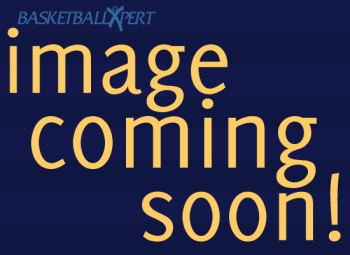 Setup
Organize a grid appropriate for the number of players you have and have a ball for each player.
Instructions
Place all the players in the grid with a ball. With the whistle begin with each player dribbling freely and moving within the grid. Upon each whistle give the players a different task. Go in 30 second intervals. Here are some ideas:
1. dribbling with right or left hand only
2. make them change directions and hands on each whistle
3. stop, pick up the ball and go around the waist or pass the ball in a figure 8 through the legs as fast as possible
4. dribble through the legs at each whistle
5. spider dribble
6. at the whistle place the ball on the ground and sprint to take over someone else's ball
7. play knockout
There are endless possibilities other than the ideas listed above. Keep it fresh and fast and the players will enjoy the session.
Variations
As listed in the instructions, there are tons and tons of exercises you can do in the drill. Just keep it fast, changing drills every 20-30 seconds and mix in some knockout to keep it really fun!
Coaching Points
Focus on vision since there are several players in the grid. Encourage good ball skills. Encourage learning and dont punish mistakes as that is how the players learn. Don't let them be lazy!
View Count: 5597
Basketball Drills
Browse our fun and free youth basketball drills for kids to get ideas for your next basketball practice.
Browse Basketball Drills
Basketball Drills by Age
Basketball Printable Resources