The Take It Out Warmup Drill
This is a very good basketball warmup drill your team can do at the beginning of practice or in your pregame warmups before the basketball game. The drill involves lots of movement and passing that ends in a shot.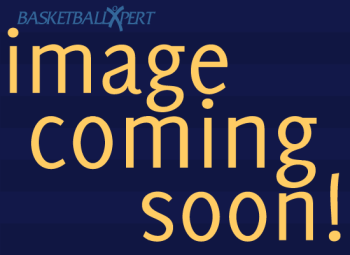 Setup
Two lines outside the three point line with plenty of basketballs.
Instructions
Start with the balls all in Line A where the player will dribble inside the three point line. When Line A starts their dribble the front player in Line B will advance as well. Once inside the three point line the player with the ball will pass across to the Line B player who will then shoot. After shooting the player will rebound their ball and take it out of bounds where they will make an inbound pass out to the front player in Line A and the whole process begins again.
Line A
Hoop
Line B
Variations
Start with layups and progress from there. Layups then short jump shots then longer jump shots to three pointers. Also vary the types of passing involved. Bounce passes, overhead passes etc etc.
Coaching Points
Focus on good passing form. Make sure the drill runs crisply and the players are focused. There can be as many as three balls going at the same time. Make sure the shooter gathers themselves and shoots a good shot with proper footwork and form.
View Count: 6143
Basketball Drills
Browse our fun and free youth basketball drills for kids to get ideas for your next basketball practice.
Browse Basketball Drills
Basketball Drills by Age
Basketball Printable Resources