Footwork and Stance are the keys to being a good 1v1 basketball player
Proper footwork and stance will allow the basketball player to exploit opponent weaknesses and be a more advanced basketball player.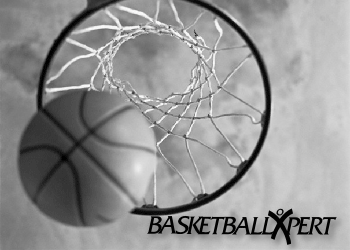 Knowledge is the greatest aid in any sport. Practicing movements incorrectly limits improvement and caps performance levels, while practicing correctly accelerates learning. Proper stance and basketball footwork are the major building blocks to becoming a stud one-on-one basketball player. Without the basics of these two skill sets, developing the more advanced moves and skills will come slower and your final performance will suffer.
Look on further than an NBA player like Tim Duncan. A sure-fire Hall of Famer who is not nearly a great athlete. Tim Duncan is all about proper footwork, positioning and stance. He is a master of the fundamentals which allow him to be a wonderful basketball player even at his advanced age.
Proper footwork and stance allows you to be able to win that one-on-one battle off the dribble or grabbing that rebound. How do you think undersized players like Popeye Jones and Dennis Rodman were such good rebounders. They were smart and used good footwork to get into rebounding positions.
You can't stop at just getting proper positioning though. You must know how to make your movement to defeat the opponent. You even want to coax your defender into making mistakes. When your defender gets off-balance proper footwork will allow you to beat them.
View Count: 5558