Ideas on Becoming a Better Rebounder
Here are some thoughts on becoming a better basketball rebounder on both ends of the court.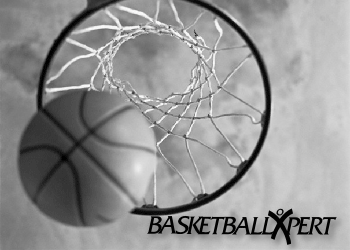 The common myth is that you have to be very tall to be a good rebounder in the game of basketball. Sure height helps, but there are numerous examples of good rebounders that are not 6'10 or taller. Just look at Dennis Rodman or Charles Barkley. Post players that were wonderful rebounders. How about Jason Kidd or Russell Westbrook? Guards that grab 6+ rebounds a game. Bottom line rebounding is about more things than just being tall.
Positioning is a big part of the equation. Anticipate where the ball is going prior to the shot going up. Put yourself in a good spot in case there is a miss. In fact, expect a miss on every shot. Never be surprised by a ball coming off the rim. Charles Barkley is the perfect example of a smaller post player that rebounded well.
Passion. Go get the ball everytime. Alot of rebounding is just about effort. Thus we have Dennis Rodman. Everytime that ball went up it was his. That was his attitude. "My ball". Be stronger. Be tougher. Go get it.
Be in on every play. Anticipate the long rebound if you are a guard. So many wing players don't worry about rebounding at all. That's where the smart guard can make a huge difference in a game. You don't have to go inside with the trees. Just put yourself in good spots outside for the long rebound. That's where players like Jason Kidd add another phase to their game. Look for the long rebound and start the break the other way.
Bottom line. You do not have to be 7 feet tall to be a good rebounder. Work, passion, anticipation and position are just as important as height when rebounding the basketball.
View Count: 4018